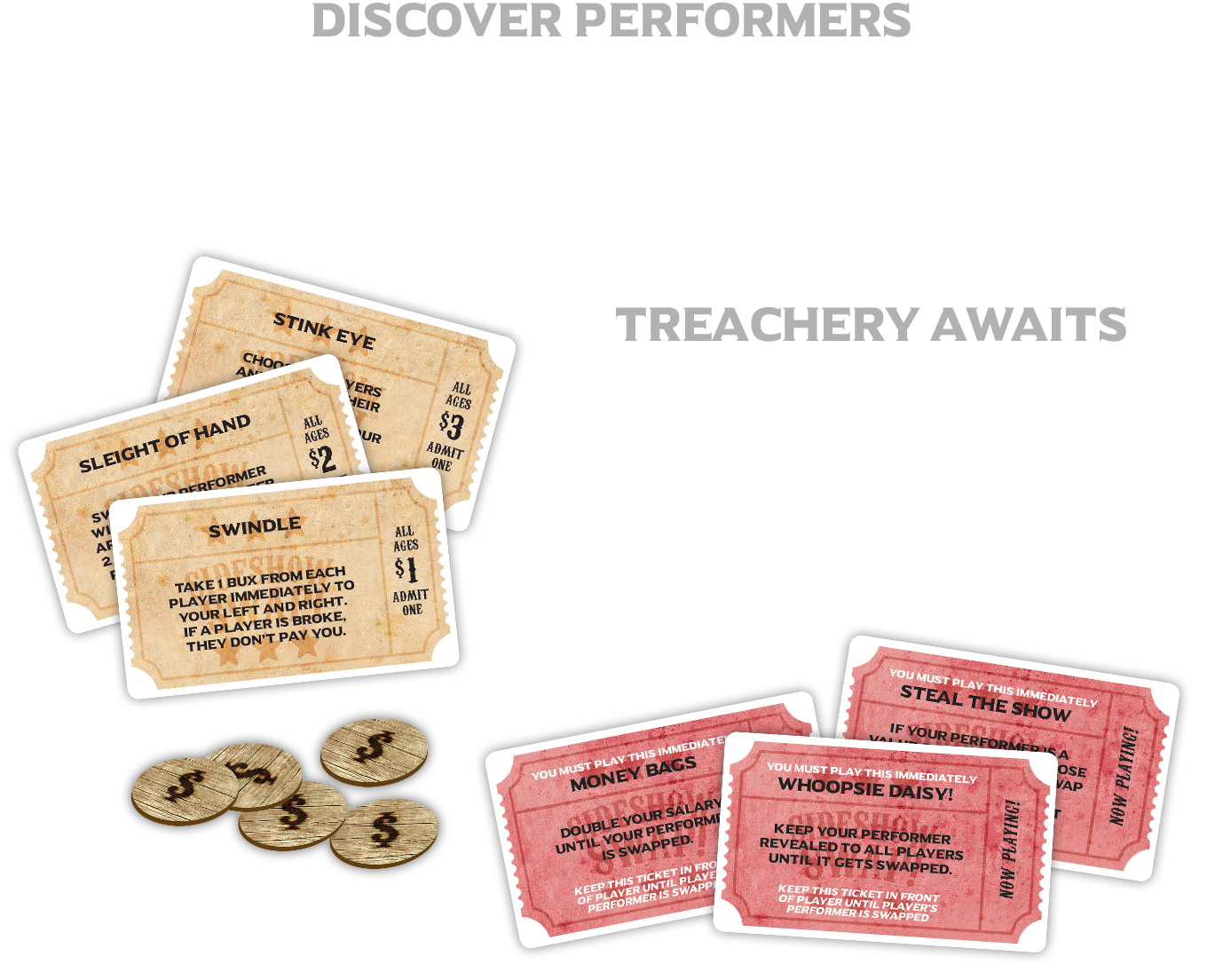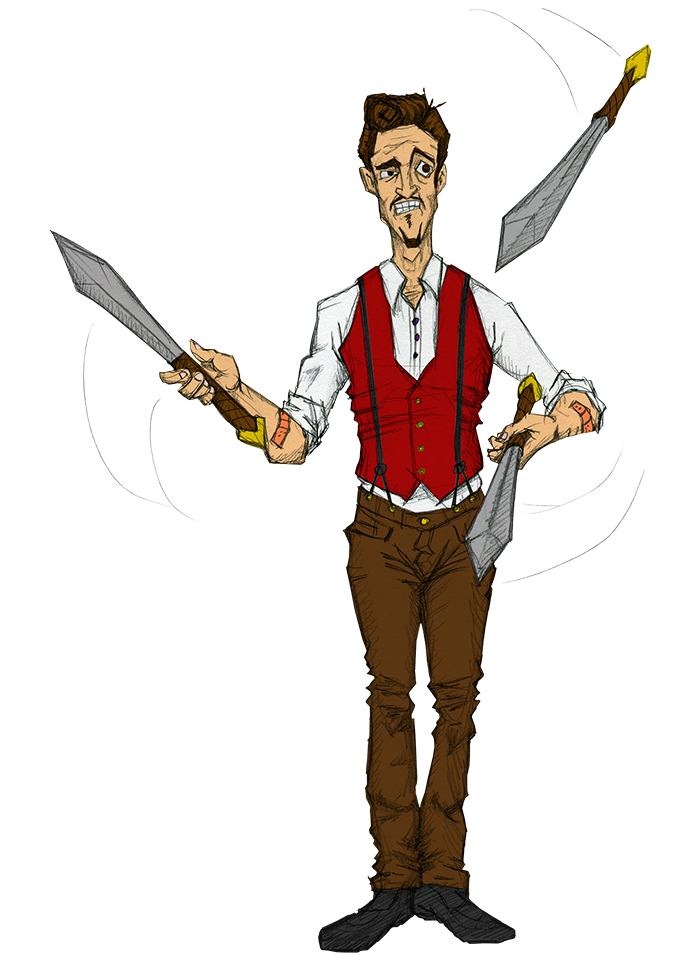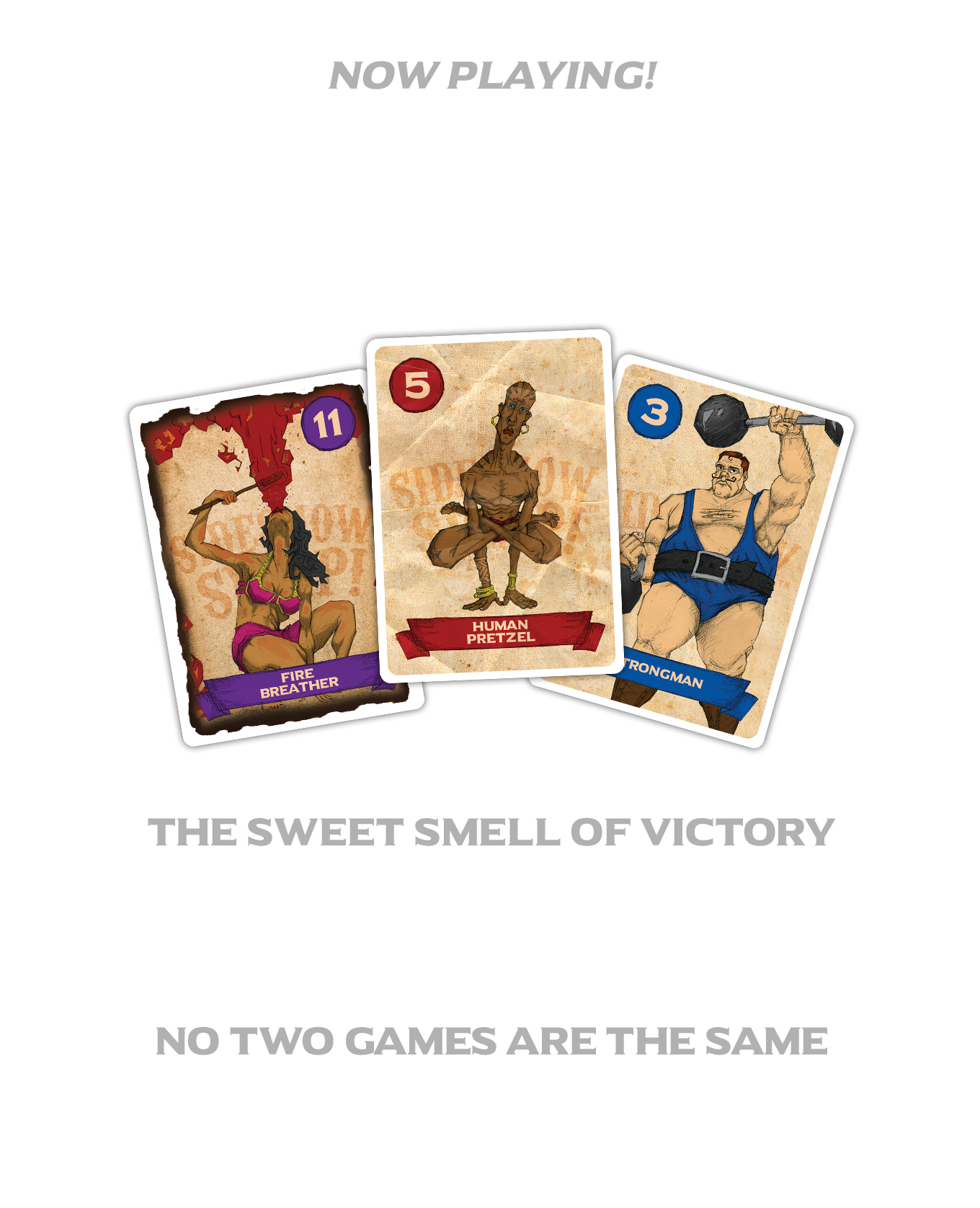 NO HECKLERS
Remove all the Boooo!! Tickets.
(Or any other Tickets you don't like for that matter.)
TICKING TIME BOMB
After Tickets are dealt to all Players (but before the game starts), remove any number of Tickets from the Ticket Draw Deck to shorten the game length.
SMALL TOWN
Every time you trade your Performer with the center area, reveal who it was.
THE GREAT DEPRESSION
Remove any number of Bux from the game to make it even harder to accumulate funds.
THE ROARIN' 20s
Put more Bux in the Bank for each player to start the game instead of 5.
FREAK SHOW
Write your own rules on the blank Ticket cards included with the game. (Blank tickets are a stretch goal on Kickstarter, may be available in the retail version of the game.)